Kanopy
---
(motion montage)
(branding)


Kanopy is a digital streaming platform collaborating with public and academic libraries to offer patrons free and high quality films. The rebrand goal aims to foster education and expand people's worldview by showcasing underrepresented voices through independent and documentary films, and creating an engaging platform that connects people for deep and thought provoking discussion.

---
(logo development)
Being aware of Kanopy's educational purpose, I focused on the idea of "connection" and "projection" in the early phase of logo development. Then I was inspired by the grid composition in film stills. They appear to me as expanding lines that grow outwards. They also create projectional space that goes beyond the border.
(logo reveal)
The new identity expresses enrichment and sparkling rays of thoughts. It contains three lines meeting together, reflecting Kanopy's mission to provide an engaging community that connects people and fosters education. The center expanding horizontal line is a representation of Kanopy as a borderless world of cinema. The form's round corners add a sense of flexibility and trustworthiness to the refreshing new identity.

(tagline)
This new tagline builds up trust and shows Kanopy's brand attitude in bringing high-quality content and embracing a wide range of voices.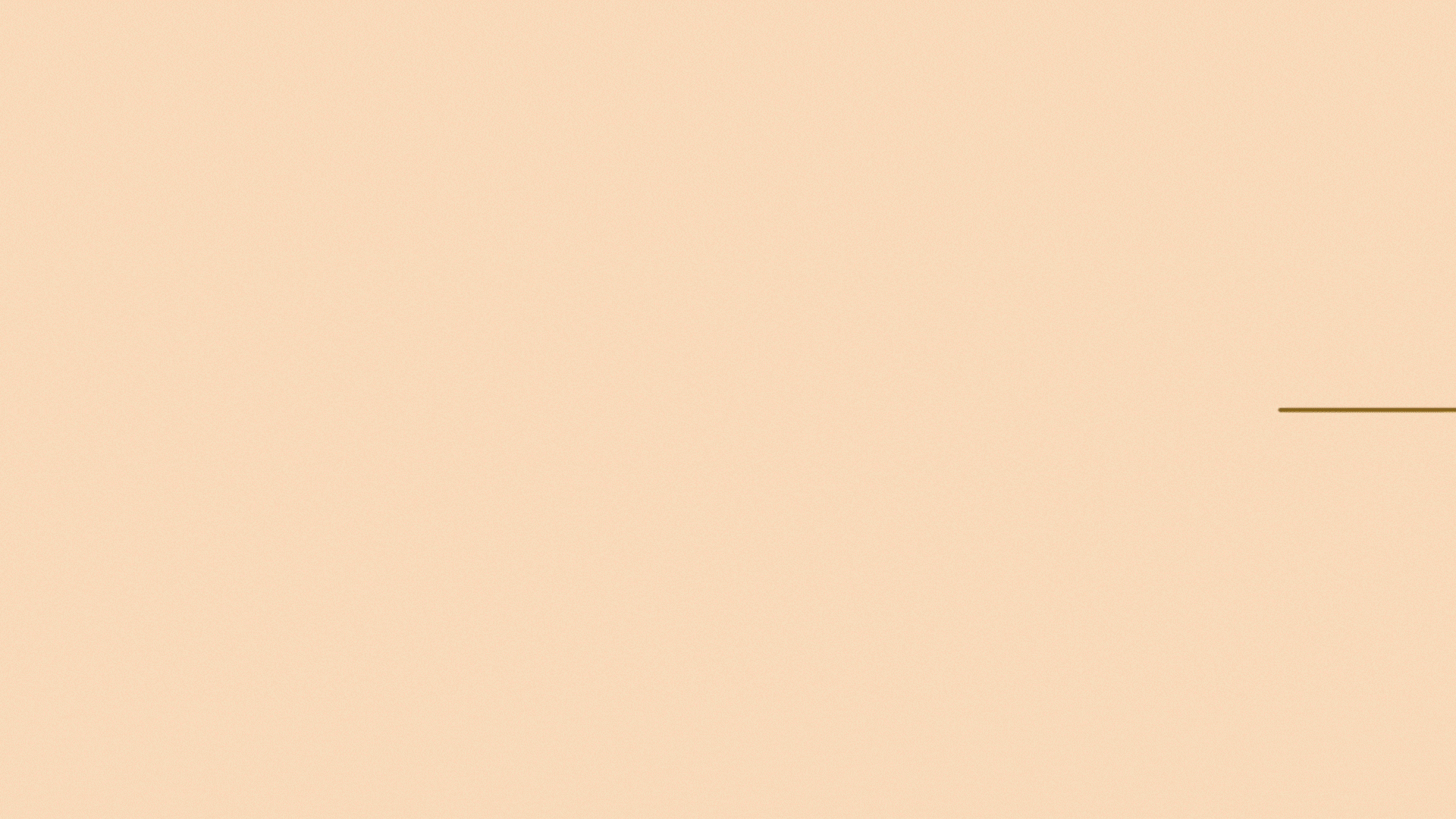 ---
(identity poster series)
The identity posters utilize a consistent graphic language of expanding lines and shapes. Inspirational quotes are enlarged to capitalize on the excitement of learning. (content poster series)(the great filmmakers) (content poster series)(genres)(credit free streaming)
The infinite lines form custom typefaces that work as frames to showcase the robust contents from Kanopy. To foster education and promote independent productions, Kanopy introduces credit-free streaming of valuable documentaries to the general public. ---
(outdoor strategy)
Kanopy will spread brand awareness through mass marketing. Since Kanopy collaborates with public and academic libraries, its target audience would be the public but specifically people who might have interest in films and learning. The outdoor strategy aims to spread brand awareness, we will be focusing on public spaces where people casually go to or pass by, as well as locations that students would gather around for study.

Some examples are public and academic libraries, public parks, campus bus stops, college shuttle, coffee shop, museum, outside of dorm, etc.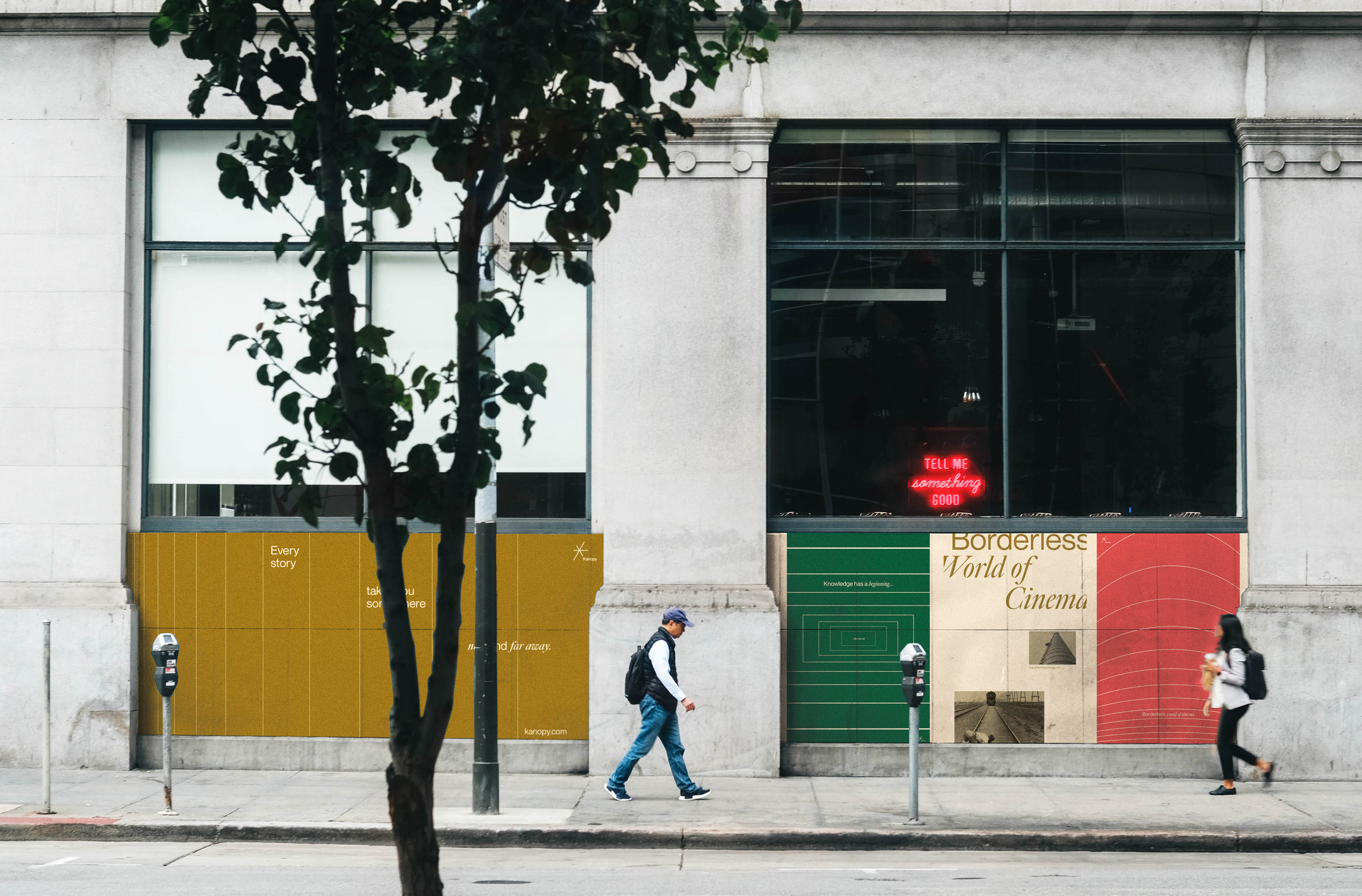 (outdoor mockup)
---
(kanopy website)
︎︎︎RELATED PROJECT: KANOPY WEBSITE
The new Kanopy website is more image-based using compelling moments in films in order to connect to users at first sight. The website focuses on establishing an engaging community. Some enhanced educational features such as comment, review, and clip creation tools can be helpful to foster meaningful discussions between patrons.
---
(kanopy app)
The app focuses more on community features and reviews. It is important to create a convenient and user-friendly app because many patrons depend on mobile phones to have access.
(kanopy social media)
Instagram is the best platform to promote Kanopy because it fits the demographics perfectly. I was able to be super playful to emphasize key events, such as credit-free streaming and the celebration of Charlie Chaplin's birthday.

---
(kanopy id collateral)